Seriously, No matters how restrictions iPhone has but the user interface of iOS looks really classy. Most of the people these days uses android devices because of it's flexibility and it easily gets integrated with other apps. If you want to get that iPhone feel on your android then here in this article I will shown you some apps which will totally turn your android device in an iPhone.
Download These Apps to Make Your Android Look like iPhone
If you're device is running on low resources(Memory or RAM) then offcource you should not download all these apps as your phone may start lagging. In such case it's recommended to download iLauncher and iNoty only, Because these are the main apps and rest of them are just optional.
This is the main app which will bring the iOS menu style and icons on your android device. The plus point is xOS Launcher comes with different effects and themes. This is a free launcher.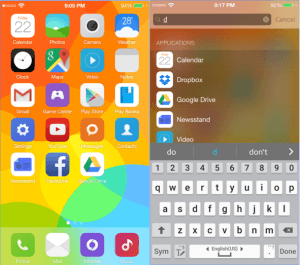 If you don't like xOS launcher then you can checkout the best iPhone launchers for Android.
iNoty brings the iOS style notification center and a flat style status bar on your device. It also displays the notification bubbles on particular apps when used with iLauncher. Again this is a free app, so you can give it a try.
This app is used to get iOS style lock screen on your android device. If you search for iOS lock screen in Google Play Store then you'll find tons of apps available there, but the reason I have chosen this one is it let's us customize everything depending upon your needs. You can change the wallpaper, the message (Slide to unlock text) and basically anything.
Note – Before applying this screen lock , You first need to disable your current screen lock . You can do this by navigating to Settings – Security – Screen lock – None.
To get iOS style messages you first need to download and install Messaging + 7 Free app. Then further set it to your default messaging app and you're done. If for some reason you don't like Messaging+ 7 app then you can try
messaging + L
which offers little more customization options.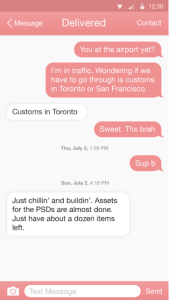 Now it's time to get iOS style gallery on your android device. Kokool gallery looks exactly the same. This app was later removed from play store due to some reason (I don't know the reason). So I have replaced it with the respective APK file.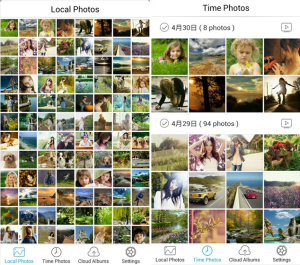 Some dude on xda developers forum created this app. It looks exactly like iOS keyboard, But if you face any kind of bugs in this keyboard then you can use Go keyboad which is a great alternative to this app. In Go keyboard you have to select the iPhone 5S style keyboard theme to get iOS style keyboard.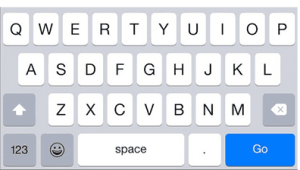 You might have seen a little arrow at the end in iOS. When you scroll your finger over it you get a control panel where you can access quick settings and toggles. This app adds this feature to your android device. After installing it just slide up from the bottom of your screen and you can notice control center panal similar as iOS.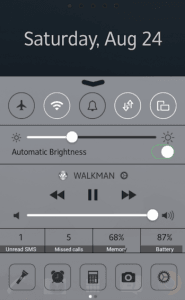 Some other Apps Which You can Use