Many users complain that the Chrome browser is lagging, crashing and slowing down after prolonged usage. Even some high-end computers may face such slowing down of chrome. Well, this is because of unnecessary extensions, plugins and the browsing data which is stored in the browser. So in this article, I have shared some tips that will help you in making chrome browser faster than ever before.
Tips To Speed Up Google Chrome
Disable Few Settings in Chrome
You can make chrome faster by applying the following settings :
Click the options button and select settings.
Scroll down at the bottom and click on Advanced Settings.
Now uncheck every option present under Privacy sub-menu and only tick the following options show below :
Move down to Network and click on change proxy setting.
A new window will pop up, Now click on LAN Settings.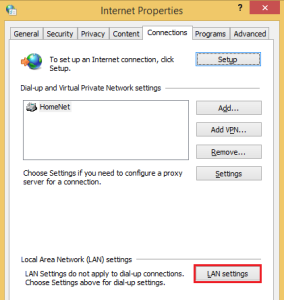 Now uncheck Automatically detect settings and click Ok to save the settings.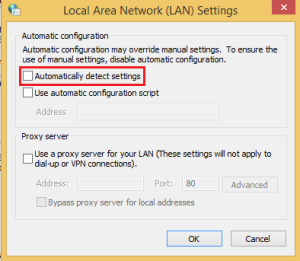 Disable Plugins
Plugins are required to process special content in your browser like Flash, Java, SilverLight, etc. But by default chrome comes with many unnecessary plugins which makes your browser use more memory. We can't remove these plugin but we can disable them. To disable unnecessary plugins checkout the steps listed below :
Open a new tab in chrome and type chrome://plugins and press enter.
Now you can see a page with some plugins.
You can disable the following plugins :
Chrome PDF Viewer :
It is used to view PDF files in your browser itself. If you want you can keep this plugin.
Chrome Remote Desktop Viewer :
This plugin is used to remotely control another computer which are shared with you.
VLC web plugin :
This is an unnecessary plugin. We already have adobe flash plugin so it's highly recommended to disable this plugin.
Facebook Video Calling :
If you use Facebook's video calling feature then this plugin is useful for you. If you don't use it then it's better to disable it.
Pro Tip – Don't disable Java and adobe flash plugins.
Remove Unnecessary Extensions
One of the best features of Chrome is extensions. Extensions are mini-applications which you can run on your Chrome browser to enhance your browsing experience. But we usually install too many extensions because of it's fancy names. Try to remove extensions that you don't use frequently. To remove Chrome extensions follow the below steps :
In the address bar type chrome:extensions and press enter.
This will give you the list of all installed extensions.
Just browse through the list and remove extensions which you haven't heard about.
To totally remove the extensions simply click on remove from chrome icon.
If you are having too many useful extensions then you can simply disable some extensions by unchecking the enable option and when you need them simply click the enable option to activate the extension.
Read – Best Tab Manager Extensions For Google Chrome
Clear Your Browsing Cache & Data
After incognito mode was introduced in chrome. Most of the people don't clear their browsing data for years. Chrome stores every single detail like websites cache, URL's, Download history and Cookies in its database. The concept behind this is to speed up things, Whenever you visit a website all its images, CSS, and javascript files get stored in the form of cache. So that your browser doesn't need to download it again and again. So it is recommended to clear history after every 15-20  days. To clear your browsing history to follow the below guide :
Use the shortcut Ctrl+H to open your browser's history.
Click on the Clear browsing data button.
Tick the options which are shown below and hit clear browsing data.
Run Google's Clean Up Tool
If nothing helps you and your browser is still lagging then it might be possible that it is infected with malware or spyware. Some more symptoms of malware are annoying pop-up ads everywhere, Homepage changed and frequent crashes. In this situation, you simply
download and run clean up tool provided by Google
. This tool automatically removes all spyware and malwares on your browser.